© SecuriCode Ltd – All rights reserved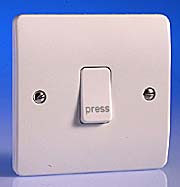 Art-Access and Door Controller Nodes can be supplied with ActiveSwitch.
ActiveSwitch allows remote operation of the relay switching functions in these Nodes enabling lighting, heating etc to be turned on and off at the press of a button or a finger tap or touch (options).
Tags can be mounted in pattress boxes (or supplied as Alert or Embedded Tags with other enclosures) enabling cable-free electrical control (ideal for new building installations).
Contactors and solid state relays can be supplied able to control up to 75 Amps of current and up to 3 phase mains supplies.
Contact SecuriCode for advice when specifying ActiveSwitch.