© SecuriCode Ltd – All rights reserved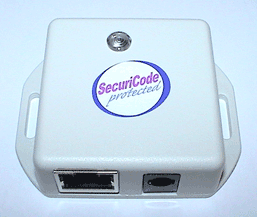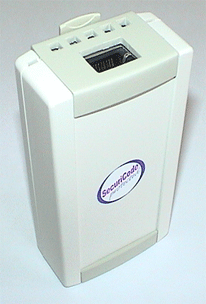 The Ethernet Node attaches to a wired Ethernet Network and requires a low-cost mains adaptor.  Its small size makes it unobtrusive.
Flange-mounted. 6V to 24V DC 300mA.
Ethernet Nodes can also operate over a HomePlug / PowerLine mains network.
67mm x 50mm x 20mm (L x W x H) excluding connectors.  40g.
The Ethernet Node is available as a Power over Ethernet only version (PoEthernet Node). 
Also available as PoE Adaptor (without Node) for powering (12V or 24V options) and converting non-Ethernet devices (Smoke detectors etc) so they can be monitored by ATLAS.
Wall-mounted.
102mm x 54mm x 30mm (L x W x H).  95g.
Ethernet and PoEthernet Nodes