© SecuriCode Ltd – All rights reserved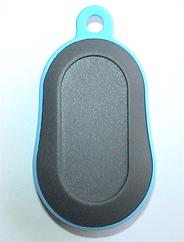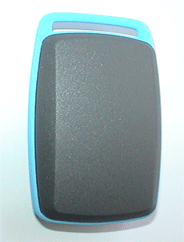 The Pendant Tag style allows attachment to lanyards, windscreen clips etc.
Available in 2 sizes (2 lifetimes).
Pendant Tag 1 (top photo) 2-3 year, Pendant Tag 2 (bottom photo) 4-5 year, both depending on use.
Alternative styles, eyelets, bracelet style and colours subject to quantity and lifetime.
Optional Alert switch or Accelerometer (fall detection) available with Pendant Tag 2.
Pendant Tag 1 - 52mm x 32mm (widest point) x 13mm (L x W x D). 16g
Pendant Tag 2 - 52mm x 32mm x 15mm (L x W x D). 18g
IP40