© SecuriCode Ltd – All rights reserved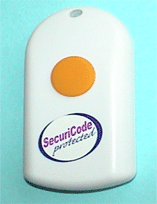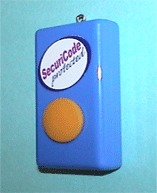 The Pendant Tag style allows attachment to lanyards, windscreen clips etc.
Available with replaceable or non- replaceable battery and with / without User Alert button.
Replaceable battery (upper photo) - case also available in black (and in blue, green, pink in quantity). 65mm x 35mm x 11mm (LxWxD). 16g.
Non replaceable battery (lower photo) 45mm x 24mm x 8mm (LxWxD). 13g.
IP40